Skoulikas Bedford Ltd Organic Certification
---
Organic Certification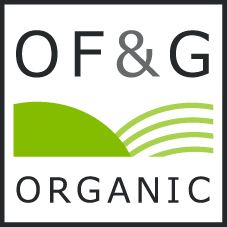 Skoulikas Bedford Ltd is registered with Organic Farmers & Growers. All our organic products are certified by OF&G giving you the confidence that from the farm to your table our organic products meet the rigorous standards set by the organic regulations.
OF&G work with all other registered certifying bodies in the world to ensure that: whatever the product, no matter which country it comes from, you can trust the product meets organic standards.
Why Organic Farmers & Growers
Organic Farmers & Growers was started in 1973 as a farmers marketing co-operative and their organic produce. The development of organic standards allowed OF&G to become more central to the organic movement and the organisation moved solely into certification, remaining at the very heart of the sector ever since.
Organic offers many benefits; from the welfare of both animals and the environment, avoidance of herbicides or genetically modified organisms in food and the confidence that the food we eat is natural and full of flavour.
More and more farmers are looking with greater interest at organic methods and seriously considering whether organic is the future for their land and animals.
Organic Farmers & Growers is committed to providing the highest quality inspection and certification service.
The role that OF&G has lead in the organic sector has contributed to the trust people are able to put in the organic food they buy.
The Regulations that control the organic sector cover all aspects of the food chain: the farmer or grower, food processor, or an importer of organic food from a non-EU country must be registered with an approved control body, such as Organic Farmers & Growers. All these areas of food production have to undergo regular inspections to ensure they meet the strict organic standards. Only then can their products legally be labelled and marketed as organic.
Today organic food production is based on modern, sustainable farming systems to maintain the long-term fertility of the soil, protect the environment and animal welfare whilst producing the food that we need. Artificial fertilisers, herbicides, growth regulators and livestock feed additives are prohibited.
http://ofgorganic.org
The EU Organic Logo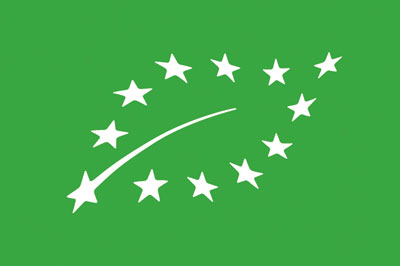 As the organic sector has grown and standards have been harmonised across countries in the EU and each individual countries certifying body agreed for clarity one symbol would be used across Europe.
As a result all European products now carry the EU certifying logo and show underneath the country of origin's registration number and whether the ingredients are from EU agriculture, Non EU agriculture or a mixture of both.
When you see this logo you can be confident the product is organic and meets the rigorous standards set by our certifying body OF&G.
Certificate of Compliance
GB-ORG-02
This certificate has been issued on the basis of Article 29(1) of Regulation (EC) 834/2007 and Regulation (EC) 889/2008.
The declared operator has submitted his activities under control, and meets the requirements laid down in the named regulations, and the OF&G
Certification system:
Skoulikas Bedford Ltd 52 Harrowden Rd, Bedford, Bedfordshire, MK42 0SP is certified for the following organic enterprise/s:
Importing from EU States Wholesaling Storage/Warehousing
Importing is not covered under UKAS Accreditation and the following organic products:
Sesame Spread: Light Tahini, Whole Tahini Sunita Halva - Dark Chocolate; Honey; Honey Halva with Almonds; Grape Juice Halva with Sultanas. Halva with Coconut Syrup Sunita Bars - Sesame Bar with Honey; Sultana Sesame Bar; Almond Sesame Bar; Sesame & Coconut Syrup Bar Sunita Greek Extra Virgin Olive Oil, Sunita Extra Virgin Olive Oil. Sunita - Green Olives; Kalamon Olives. Sunita - Lemon Juice; Orange Juice, Lime Juice Sunita Pâté - Artichoke; Kalamon Olive Sunita Pesto - Genovese; Rosso Sunita Capers in Extra Virgin Olive Oil; Sunita Ready to Eat Polenta. Sunita - Arrabiata Sauce, Passata, Pomarola Sauce Isola Bio Creams: Coconut Cream, Oat Cream, Rice Cream, Soy Cream Isola Bio Drinks (other flavours): Almond Drink , Almond Drink Unsweetened, Buckwheat Drink, Millet Drink, Coconut Water. Brown Rice drink; Isola Bio Drinks with Soy: Soy Drink, Soy Drink with Calcium, Soy Drink with Cocoa, Soy Drink with Vanilla. Isola Bio Drinks with Oat: Oat Drink, Oat Drink Unsweetened Isola Bio Drinks with Rice: Rice Drink, Rice Drink Unsweetened, Rice and Almond Drink, Rice and Coconut Drink, Rice and Hazelnut Drink, Rice and Quinoa Drink, Rice Drink with Vanilla, Rice Drink with Calcium Granoro - Wholewheat Fusilli; Wholewheat Penne; Wholewheat Spaghetti Chamomile & Lavender Herbal Tea Cinnamon & Cardamon Herbal Tea Ginger & Turmeric Herbal Tea Matcha Green Tea Sunita - Espresso whole beans, Swiss water decaffeinated ground coffee, Fairtrade filter coffee Sunita Sesame spread with Cocoa.